Frequently Asked Questions
Click on the questions below to get answers about Wailele Farm and Twin Falls Maui.
How long has Wailele Farm been in business?
We have been in business since 1997.
What is the size of your farm?
Wailele Farm is 39 acres. It stretches from the parking lot bordering Hana Hwy a half a mile towards Haleakala bordered by Ho'olawa stream on one side and the ridgeline on the other.
What do you farm?
Our list of plant species is over 350+ varieties of tropical plants. We focus on primary crops like banana, sugarcane, coconut, lilikoi (passionfruit) to sell at our farm stand. We also grow a wide range of other trees, palms, flowers, fruits, shrubs and ground covers. Coffee, Cacao (chocolate), Green Tea to name few of our exciting upcoming crops. We are collectors and always smile when we put a plant into the ground that we don't have already.
How would you describe your method of farming?
We have taken a very natural approach to farming. Bio-diversity is key to our success. Learning what plants prefer (shade, full sun, dry, wet etc) we choose locations for planting based on these known or observable preferences specie to specie. We are continually "turning the jungle" back in on itself utilizing what we cut and trim as mulch and to suppress weeds. We don't irrigate and rarely fertilize. We leave that up to nature and the ecosystem of which we are part of.
How much rain do you get yearly in this area?
We average about 80-100 inches of rain each year.
Is the Twin Falls on Wailele farm property?
Twin Falls is the common name giving to this area situated in Ho'olawa Valley. Wailele Farm has decided to keep trails open on its property for people to have recreational access to this area.
How many waterfalls are at Twin Falls?
There are lower falls and an upper falls. The lower falls are very close to the parking lot and relatively easy to access. The upper falls are over a mile round trip and can take you through riverbeds (watch for flash flooding), and trails which can be slippery as well as other hazards.
Are there any snakes or dangerous animals here?
There are no snakes or seriously dangerous animals here and we all would like to keep it that way. A few of the wild animals we have in this area are feral pigs, mongoose and birds.
Is it true that about what people say... Do Not Leave Valuables In Your Car...?
Unfortunately yes it is true. Just like most places in the world Hawaii has its fair share of petty theft and crime. Do not think the trunk of your car is a safe place to put them either.
What We Grow
We grow a diverse group of useable plants. Here you can find a selection of the many plants we grow on our farm.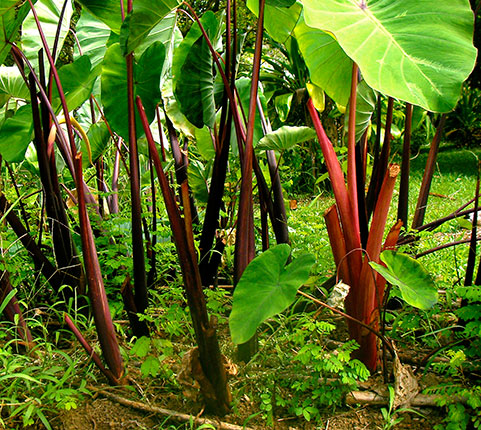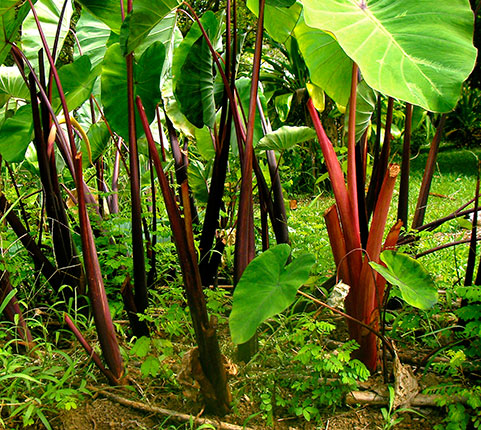 Kalo (Colocasia esculenta) – Uses: Polynesian Staple Food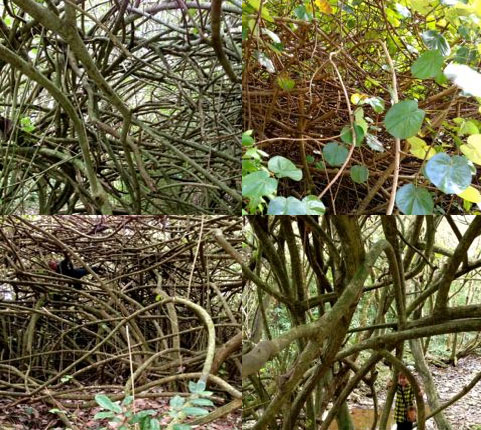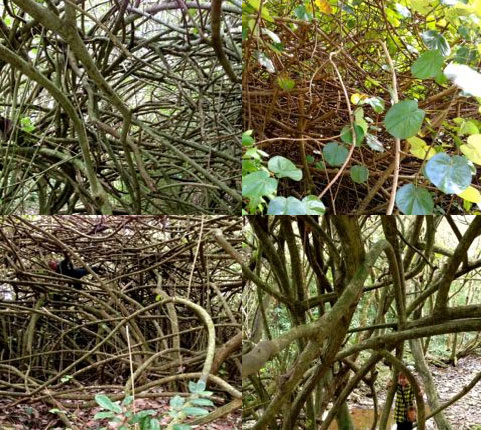 Hau (Hibiscus tiliaceus) – Uses: Medicinal Uses, Fiber for Cordage, Canoe Material.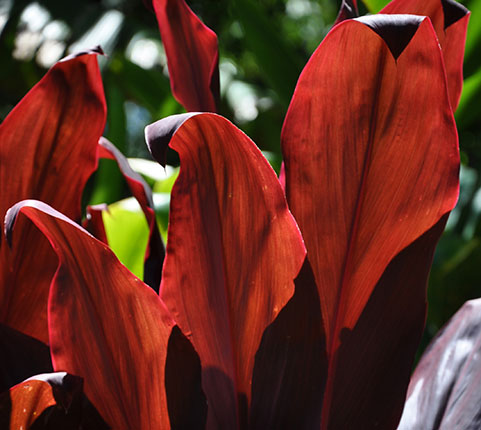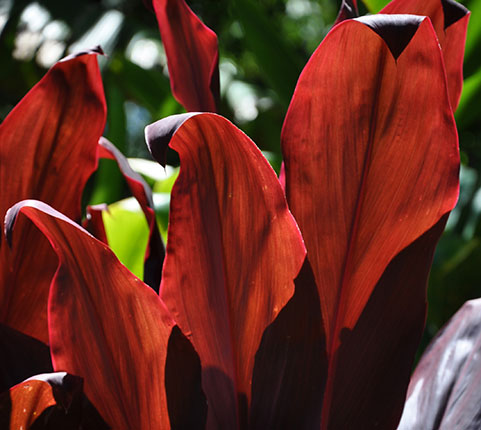 Kī (Cordyline terminalis) – Uses: Thatch, Cooking, Prayer.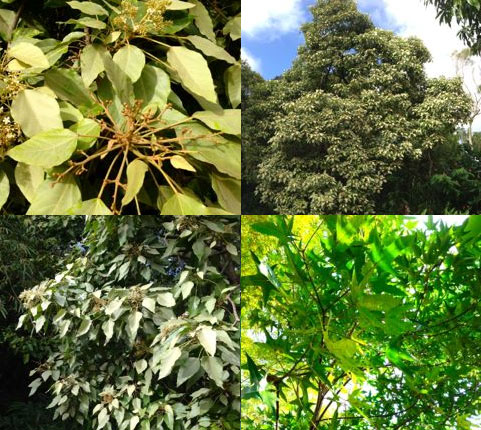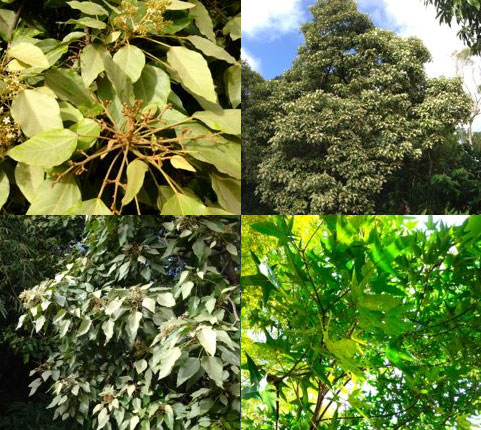 Kukui (Aleurites moluccana) – Uses: Tattoos, Candles, Medicinal Uses, Inamona.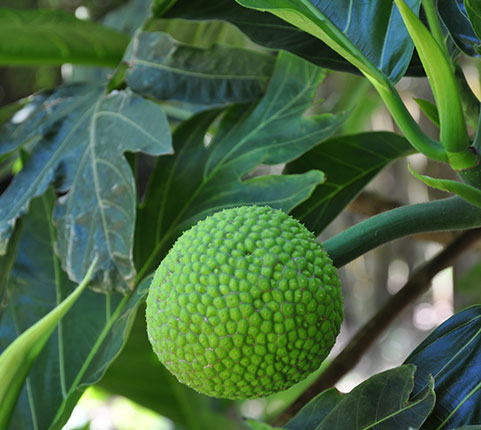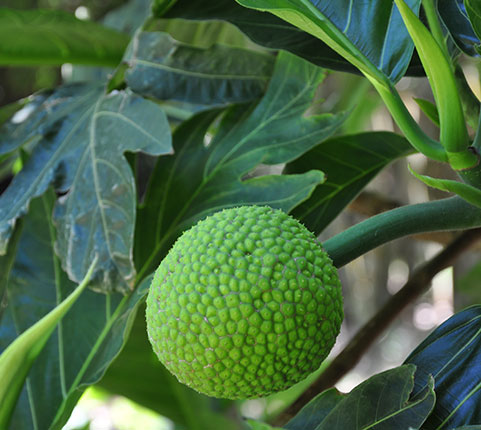 Ulu (Artocarpus altilis) – Uses: Polynesian Staple Food, Medicinal Uses.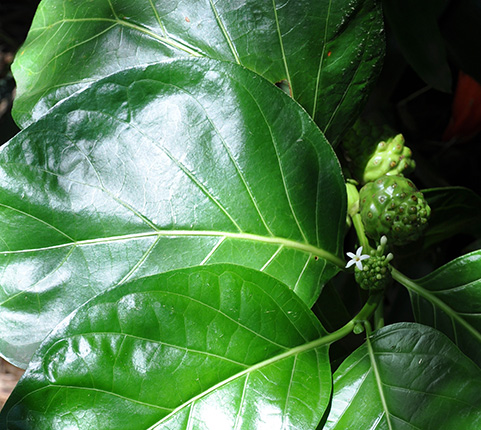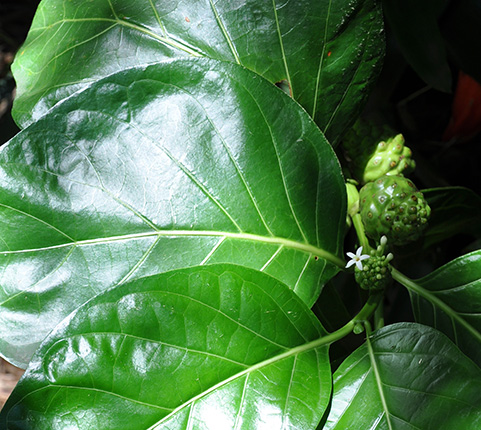 Noni (Morinda citrifolia) – Uses: Medicinal Uses.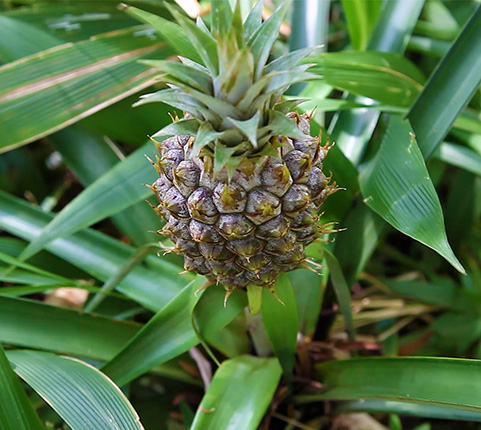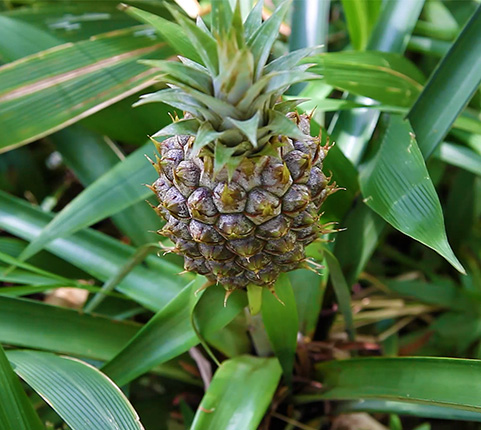 Pineapple (Ananas comosus) – Uses: Food that brings a smile to your face.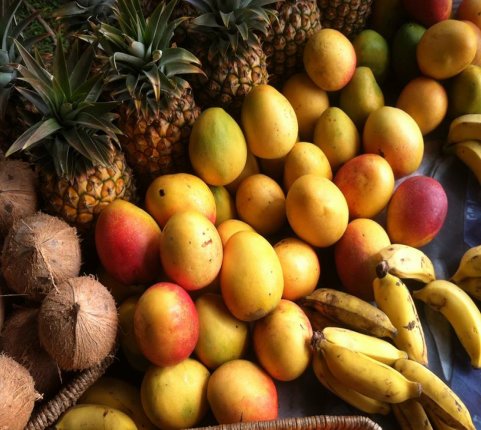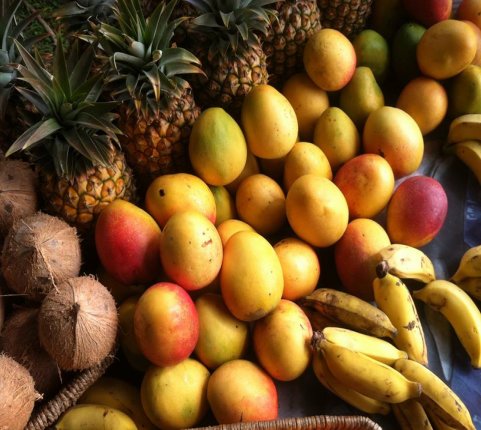 We also grow Awa, Mai'a, Niu, Ko, Hala, 'Ohe, and Loulu Palm to name a few.